METU BRITISH NOVELISTS INTERNATIONAL CONFERENCE: WILKIE COLLINS AND HIS WORK
METU BRITISH NOVELISTS INTERNATIONAL CONFERENCE:
WILKIE COLLINS AND HIS WORK
8-9 December 2022
Middle East Technical University, Ankara, Turkey
The Department of Foreign Language Education at Middle East Technical University is pleased to announce the call for its 26th British Novelists Conference, the theme of which is "Wilkie Collins and His Work." The conference will be held on 8-9 December 2022 at METU Culture and Convention Center, in Ankara, Turkey.
The keynote speaker is Professor Andrew Mangham from the University of Reading, the Department of English Literature. Prof. Mangham's research interests are the intersection between literature and medicine, the gothic, realism, ideas of sexuality and health, real crime, and popular fiction. His publications include Literature and Medicine in the Nineteenth Century (CUP, 2021), The Cambridge Companion to Sensation Fiction (CUP, 2013), and Wilkie Collins: Interdisciplinary Essays (Cambridge Scholars Press, 2007). Prof. Mangham is also the founder and director of the Centre for Health Humanities.
Queries can be directed to Assoc. Prof. Dr. Hülya Yıldız Bağçe at huyildiz@metu.edu.tr
More information regarding the conference, including the program and book of abstracts that will be added soon, can be found here.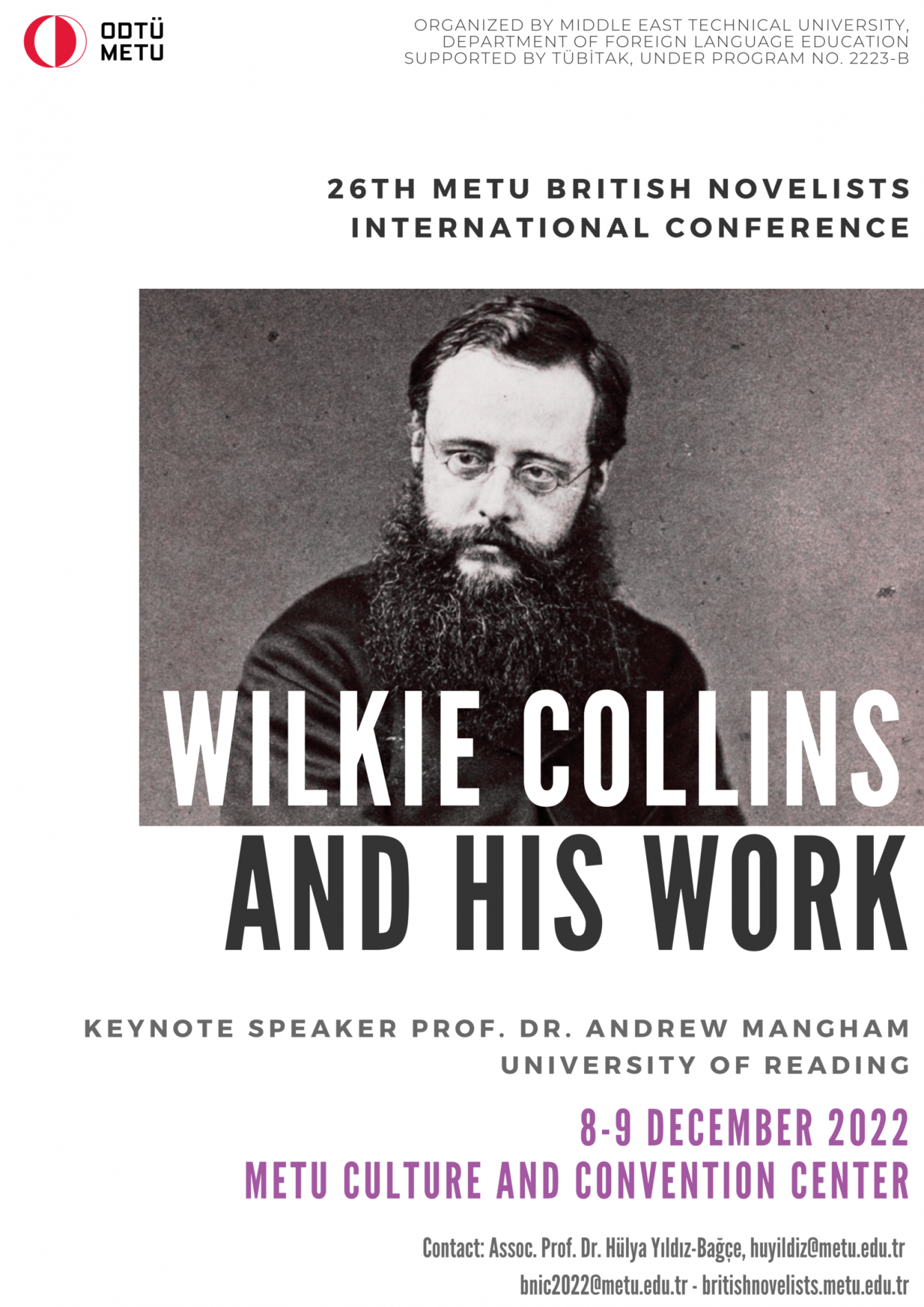 ---
Last Updated:
19/11/2022 - 02:23