In Memory of Prof. Dr. Şükriye Ruhi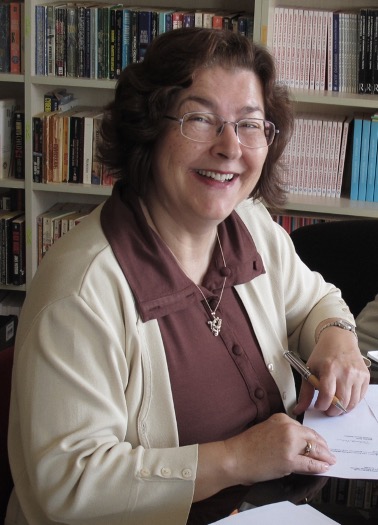 ---
Prof. Dr. Şükriye Ruhi (1957-2015)
Şükriye Ruhi was born in 1957 in Turkey. She graduated from Université Catholique de Louvain in 1978 with a B.A. degree in English Literature. She obtained an M.A. degree in English Language Teaching in 1983, and completed her doctoral studies in Linguistics at Hacettepe University in 1991, where she wrote a dissertation entitled "Written Text Production in Turkish".
Ruhi started her career at Middle East Technical University (METU) as an instructor of English in 1978 and joined the Department of Foreign Language education at the same university in 1992 as an instructor. She was appointed Associate Professor of Linguistics in 1993 and full Professor of Linguistics at the same department in 2008. At the department, she taught pragmatics, discourse analysis, psycholinguistics, and comparative linguistics at the graduate level, and cultural linguistics, Turkish linguistics, and introductory linguistics at the undergraduate level. She supervised several theses and dissertations in these areas. Between 2006-2012 she was the coordinator of the ELT graduate programs in the department. She served as a member of the Administrative Board of the Faculty of Education and a member of the Academic Board of the same faculty through the years 2000-­2007. Between 2002-2006 she was a member of the Academic Board of the Cognitive Science Graduate Program, Informatics Institute at METU. In 2012 she retired as an emeritus professor to work as an independent researcher. Ruhi has published extensively on Turkish discourse, politeness and face theory, and corpus linguistics in national and international journals, including Journal of Pragmatics, Intercultural Pragmatics, and Pragmatics. She has contributed book chapters in Linguistic Politeness Across Boundaries: The Case of Greek and Turkish (with G. Doğan, edited by A. Bayraktaroğlu and M. Sifianou, John Benjamins, 2001), Us and Others: Social Identities Across Languages, Discourses and Cultures (edited by A. Duszak, John Benjamins, 2002), and Face, Communication and Social Interaction Politeness across Cultures (edited by F. Bargiela-Chiappini and M. Haugh, Equinox, 2010). In 2014, she started co-authoring (with D. Kadar) a book entitled Politeness in Turkey and China: A Diachronic Intercultural Analysis. She was a member of the Board of Advisory Editors of Journal of Pragmatics, and a member of the Advisory Board of Dilbilim Araştırmaları (Research in Linguistics, a Turkish national journal indexed in MLA), and was the project director of the first nationally funded corpus of spoken Turkish (Spoken Turkish Corpus). She (co)organized many national and international conferences in linguistics and co-convened panels at these conferences. Professor Ruhi is survived by her much-beloved spouse, Emin Ruhi, and her daughter Dr. Işıl Ruhi-Sipahioğlu.
Please click here to see Prof. Dr. Şükriye Ruhi's curricula vitae.
---

---
Last Updated:
27/04/2022 - 16:53