The 5th International English for Specific Purposes Conference
Our department is pleased to host The 5th International ESP Conference!
The conference welcomes ESP professionals and scholars from across the world to meet in Ankara on July 1-2, 2022 for a premier conference experience. Scholars and educators will engage in professional development and explore a wide range of topics relevant to teaching and learning English in specific discourse communities: academic, professional, or otherwise specialized.
For details, please visit the conference website.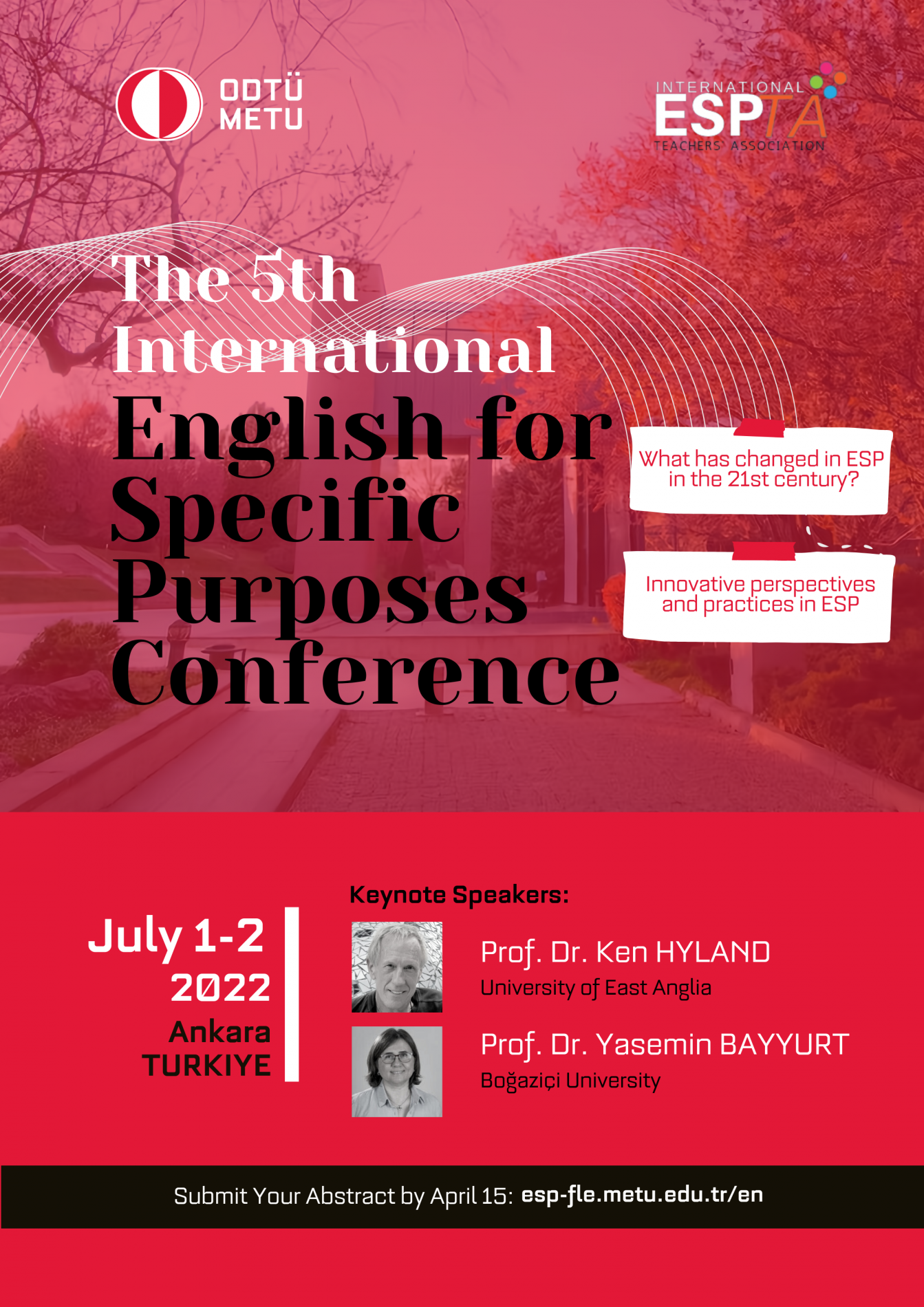 ---
Last Updated:
11/04/2022 - 14:35