DISCORE Invited Speaker Session (Ayşenur Sağdıç, Georgetown University)
Dear all,
This month at DISCORE talk series, we will host Ayşenur Sağdıç from Georgetown University. Sağdıç will give a talk titled A Corpus-based Discourse Approach to Internet Pragmatics Research on February 18th, 2021 at 19:00 (UTC+3).
Please email us at wwwdisco@metu.edu.tr to get a link for the session.
For more information about the session, the abstract of the talk, and the suggested readings, please visit our website: https://discore.metu.edu.tr/sessions
We are looking forward to seeing you all at the online session.
Please feel free to spread the word!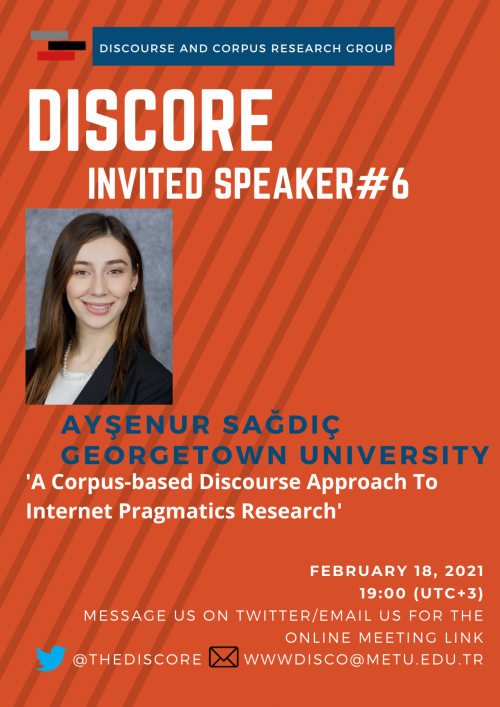 ---
Last Updated:
15/03/2021 - 16:04